Building a Highly Effective Plan for Business Continuity when Disaster Strikes
By Benny Lee, Regional Director, Greater China, CenturyLink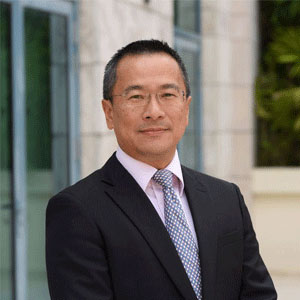 Benny Lee, Regional Director, Greater China, CenturyLink
The following questions should be taken into consideration before talking about data protection at corporate level:
• What happens when your business goes down?
• What if the network and all other systems and applications related to your business are suddenly unavailable?
• Can you mitigate the business impact during such an interruption?
• Are your IT staffs prepared to deal with the unthinkable?
Today, millions of servers globally are processing an enormous quantity of data and data is crucial for our day-to-day operations. Data protection as a part of data upkeep is of paramount importance given the high risks associated with failure. With an ever increasing threat of security, concerns in data protection to ensure business continuity are amplified.
om our experiences with customers, many organizations are equipped with hardly any plans on business recovery from a security breach, server failure, or even a physical break in. And that is very dangerous.
According to the latest research and studies, the average loss of a data centre due to downtime averages US$1.3 million per company. 7 out of 10 companies that lose a significant amount of data are bankrupt within 12 months. While not every industry is this hard hit by downtime, organizations regardless of industry will definitely incur additional expenses if machines are down. What's worse, an entire data centre.
"A comprehensive disaster recovery strategy requires careful planning to provide organizations with redundancy, geographic distribution options, and back-up power measures"
Organizations without a business continuity plan are therefore at enormous risk of failure. Providing a reliable infrastructure or engaging a trusted service provider not only safeguards business operations but can also minimize any chance of disruption.
A comprehensive disaster recovery strategy requires careful planning to provide organizations with redundancy, geographic distribution options, and back-up power measures. As an early head-start, here are five key aspects that organizations should consider as part of their disaster recovery strategy:


The Right Partner: With operations-related issues being the leading cause of data centre failures, look for evidence of well-managed, high-availability data centres when choosing an infrastructure partner. Wellrun legacy data centres can perform better than poorlyrun data centres with modern designs. Furthermore, by outsourcing to a trust service provider, you can leave your data centres to a group of well-trained people with a rigorous adherence to standards and methods to achieve data centre greatness.


Network Protection: Your network must be secured with hardware redundancy and advanced routing protocols to ensure network connectivity is maintained in the event of a power outage or a natural disaster.


Data Protection: Constant security threats require full-time attention. Security threats are always looming and rapidly evolving. Your mission-critical data and applications should be protected even if network operations are disrupted. This is often best achieved by replicating data off-site in a data centre.


Prioritization: It is important to choose which data, applications and systems are critical to your business processes and prioritize their availability over others. This helps to minimize overall business disruption and reduce loss of profits.


Testing: You may only discover a weakness in the plan when disaster strikes, so it is important to test its validity. Failover procedures must be accurate, including basic elements such as an up-to-date contact list. Testing should be scheduled once a year or more often as changes in technology or staffs occur, to ensure the strongest disaster recovery plan possible.



At the end of the day, the strategy that you choose affects your downtime, which in term impacts not just your bottom line – but whether or not you remain in business.
CenturyLink (NYSE: CTL) is a leading global hybrid IT provider headquartered in the United States. Founded in 1930, CenturyLink operates more than sixty data centres globally and has a robust 8,80,000 km-route international fibre network.